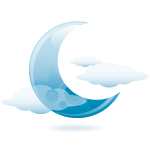 There's no better time than warm, summertime nights to stargaze. Connecting the dots in the sky with the mythology from different cultures can leave your linguistic child star struck. Check books out of the library telling the stories of each constellation or consider these from Amazon:
Little Bear, You're a Star! (about Ursa Minor, currently visible in the night sky)
Star Lore of All Ages (myths, legends and facts about the constellations in the Northern Hemisphere)
New Patterns in the Sky (myths and legends of the stars)
EXTRA CREDIT: What patterns do you and your child see in the stars? Do you see any different animals, objects or people? Have your child make up an original myth/bedtime story about the different patterns you saw together.
Nurtures Nature Smarts by Leveraging Verbal Acumen
Is your child's stargazing getting serious?
Might be a good time to put a kids telescope on his/her birthday or holiday wish list.